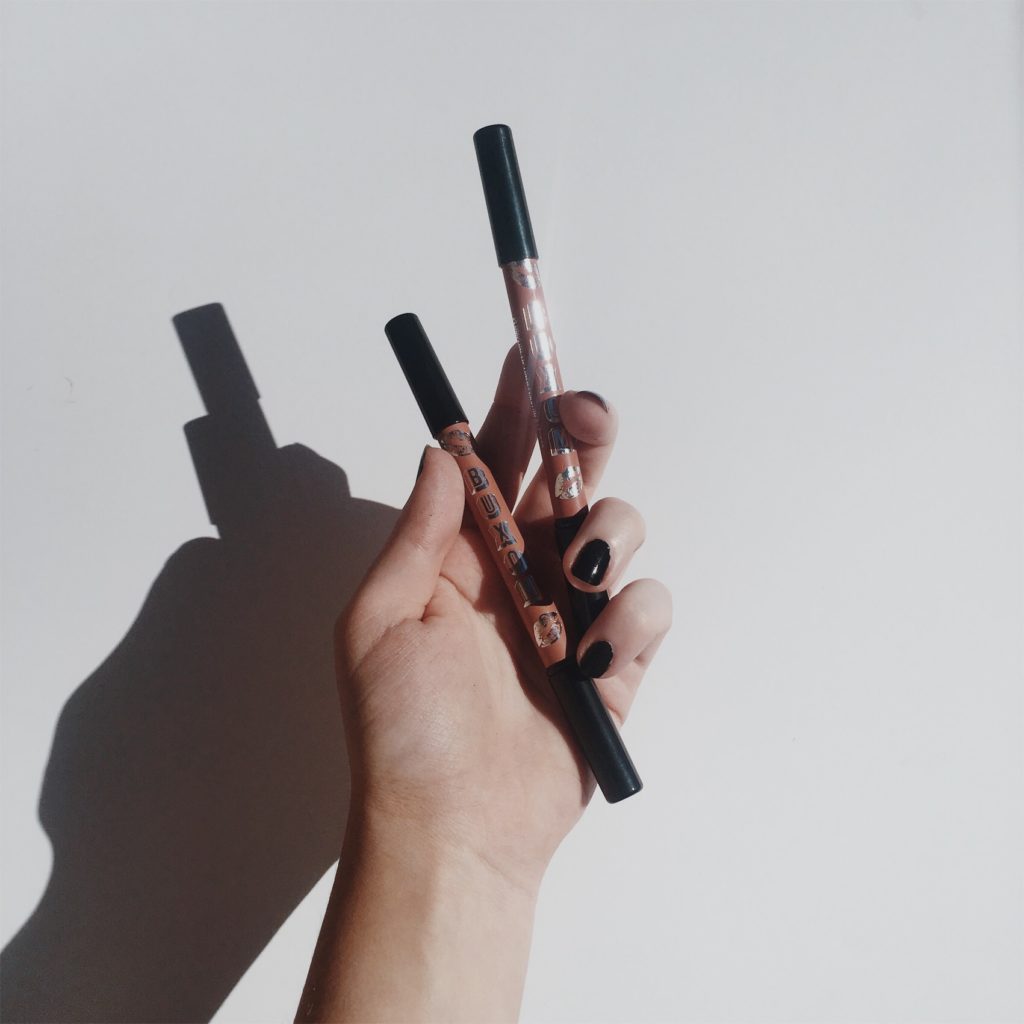 I am a self-confessed Buxom groupie.  'Celeste' will forever be my favorite lip gloss.  Recently, the brand launched a line of 'Plumpline' lip liners.  You guessed it!  They plump and line the lips.  Buxom really kicked it up a notch by ingeniously making these pencils much thicker than the average lip liner.  They're my new magical lippie hybrid.  Plump, line, and a lip color?  Yes, please.
They have a fairly creamy texture — not the kind of liner that you have to drag across your face.  I would personally not use these to prevent feathering.  I prefer to use these more as a lip crayon.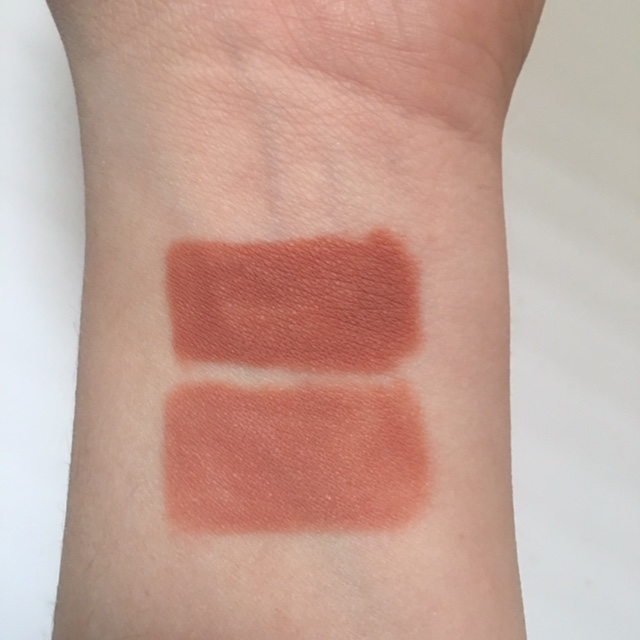 Incognito (top) // Stealth (bottom)
The two shades I picked up are 'Incognito' and 'Stealth'.  'Stealth' is described by the brand as just a typical nude, while 'Incognito' is a warmer nude.  I would say they are both fairly neutral and on the browner side, as opposed to being a "peachy or pinky" nude.  There's no noticeable scent and the typical plumping/tingling sensation is minimal.  If that "burn" from the Buxom glosses it too much for you, I don't think you have much to worry about here.
The two shades I chose definitely suit a warmer complexion, but Buxom has plenty of other shades to choose from.  I love throwing these in my bag to use as a matte lip crayon or a primer/lip enhancer for my other lipsticks and glosses.  The opposite end of the pencil features a handy little brush as well.
---
---