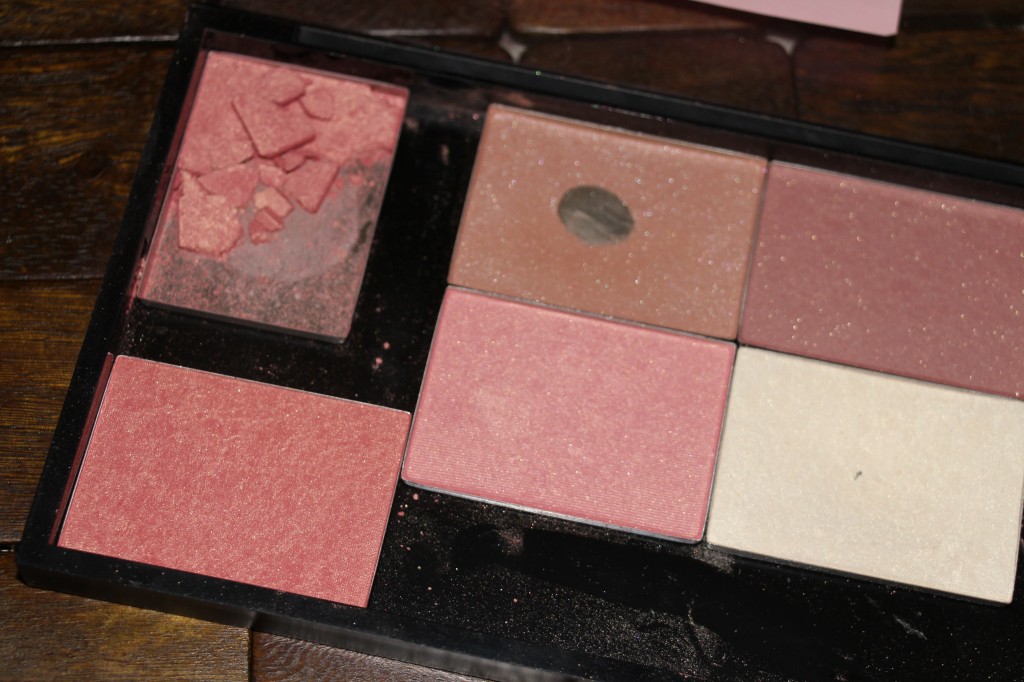 I painstakingly went through the trouble to de-pot all of my NARS blushes, only to drop the entire palette on the floor.  Everything survived, except for my favorite blush, Orgasm.
Thankfully I learned how to reassemble a broken powder.  No need to throw away a broken powder, bronzer, blush or eye shadow again, follow these easy steps!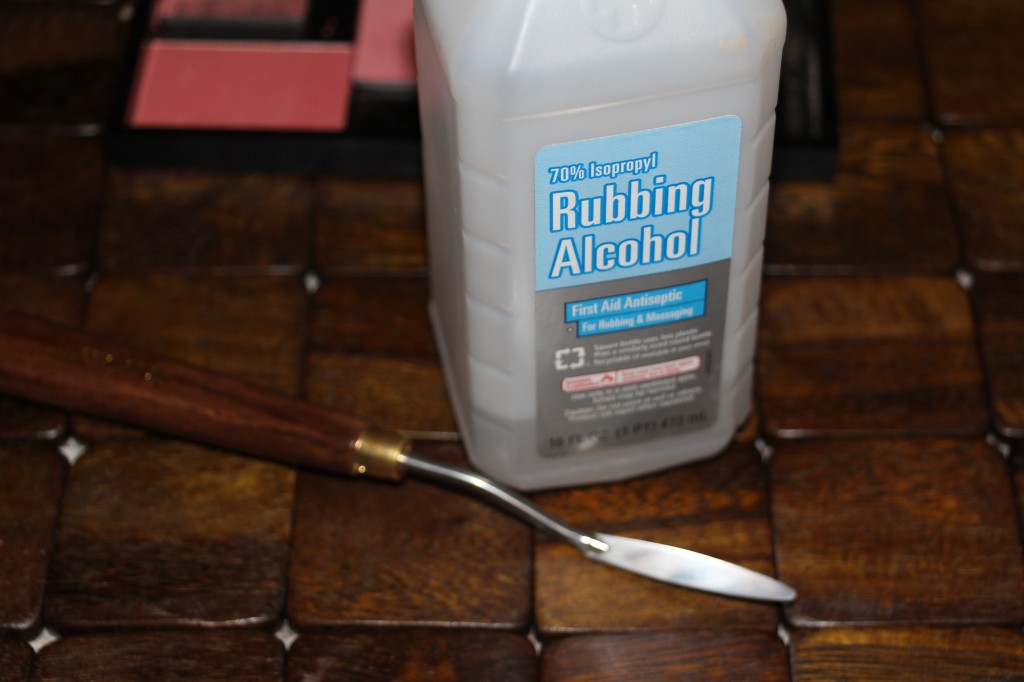 The only supplies you need are rubbing alcohol and I used a painting spatula.  You can find this at any craft store, or just a butter knife.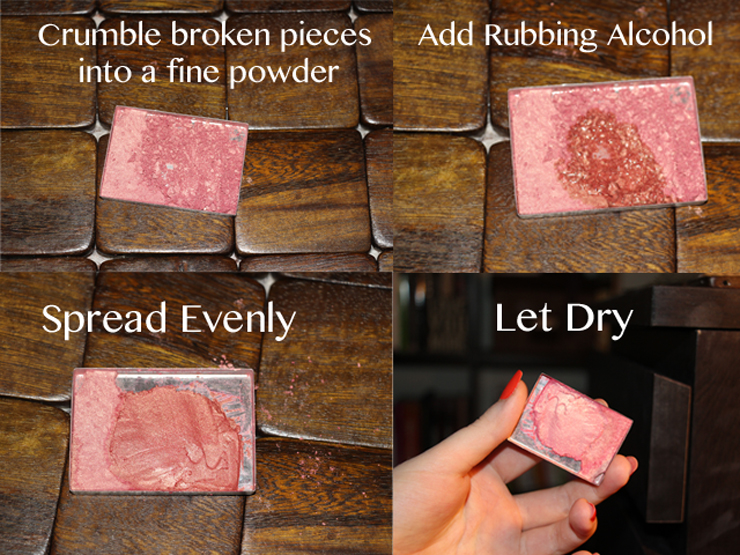 1.) Using the painting spatula, I crumble the broken pieces into a fine powder.
2.) Add rubbing alcohol.  Use a little at a time! I can't stress this enough.  If you don't use enough, you can always add more, but if you add too much, it's all over for your powder.  The final product should feel like a cream/gel blush.
3.) Once it is the perfect consistency, spread the mixture in the pan as evenly as possible.
4.) Let dry.  This could take 24-48 hours depending on how large of an area you are working with.
Perfect 'Orgasm'… Once again. Tee hee hee.