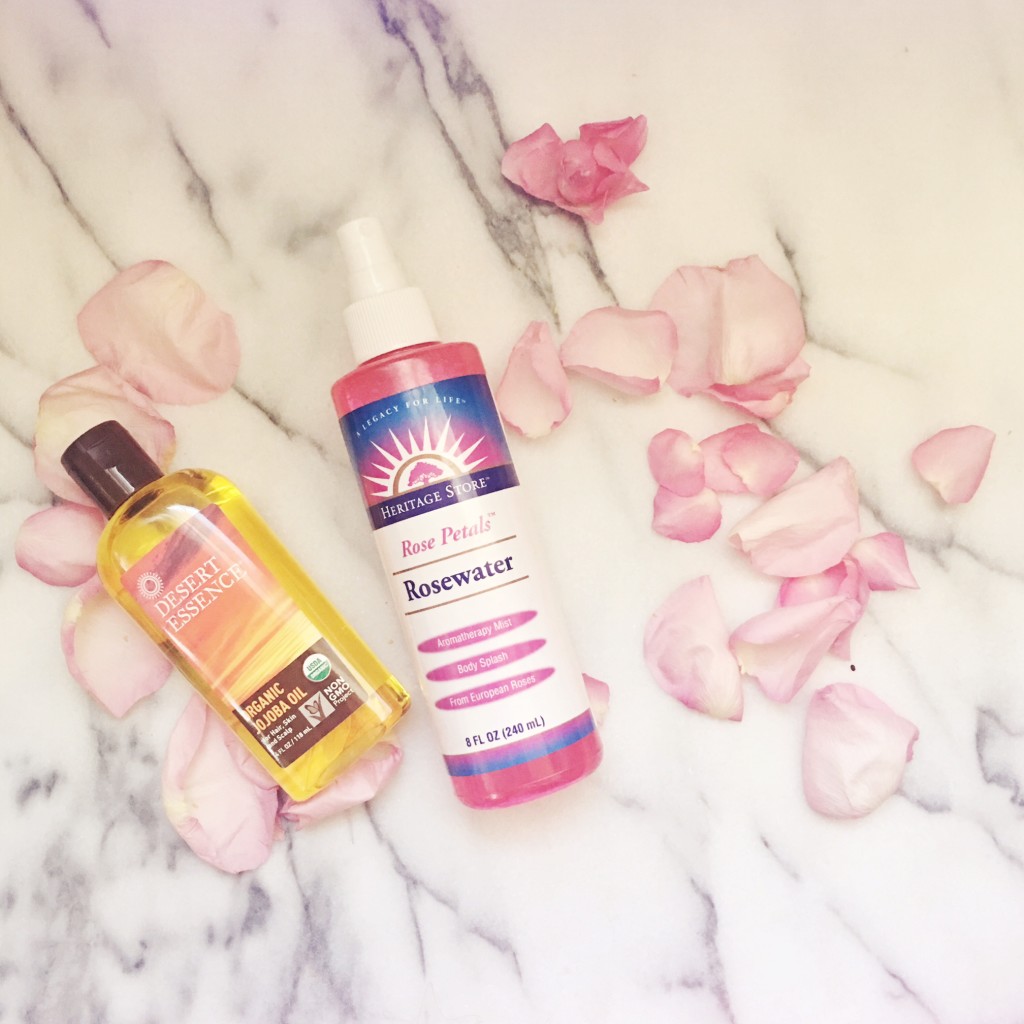 As a naturally wavy-haired gal, the frizz situation can be a tough one to handle.  Over the years, I've spent a countless amount of money on wave sprays and replenishing mists.  Most of them, however, are either filled to the brim with drying alcohols or are simply overpriced.
Since talking a footstep into the natural, non-toxic, and organic beauty world, I have been introduced to a plethora of simple, inexpensive ingredients that can make a big impact.  This little concoction came to fruition from my own stupidity — as most DIY does.  A few weeks ago, I was in a rush at Whole Foods, went to pick up my favorite toner, the Heritage Store Rosewater & Glycerin Spray, and accidentally picked up the plain rosewater instead.  Insert stroke of genius.
Here's what you'll need:
Dessert Essence Organic Jojoba Oil
Essential Oil (Optional)
The amount of jojoba oil that you add to the rosewater will depend on your hair type.  If you have hair that tends to get greasy easily, I would add anywhere from a half to a full teaspoon.  If you have longer, courser hair, like mine, I would add 1-2 teaspoons.  Essential oils are optional.  I recommend tea tree oil or peppermint oil, as they are great to maintain a healthy scalp.
Spray this mixture on you hair daily to tame the frizz, add a healthy shine, and prevent damage.
---
---
You might also like
---