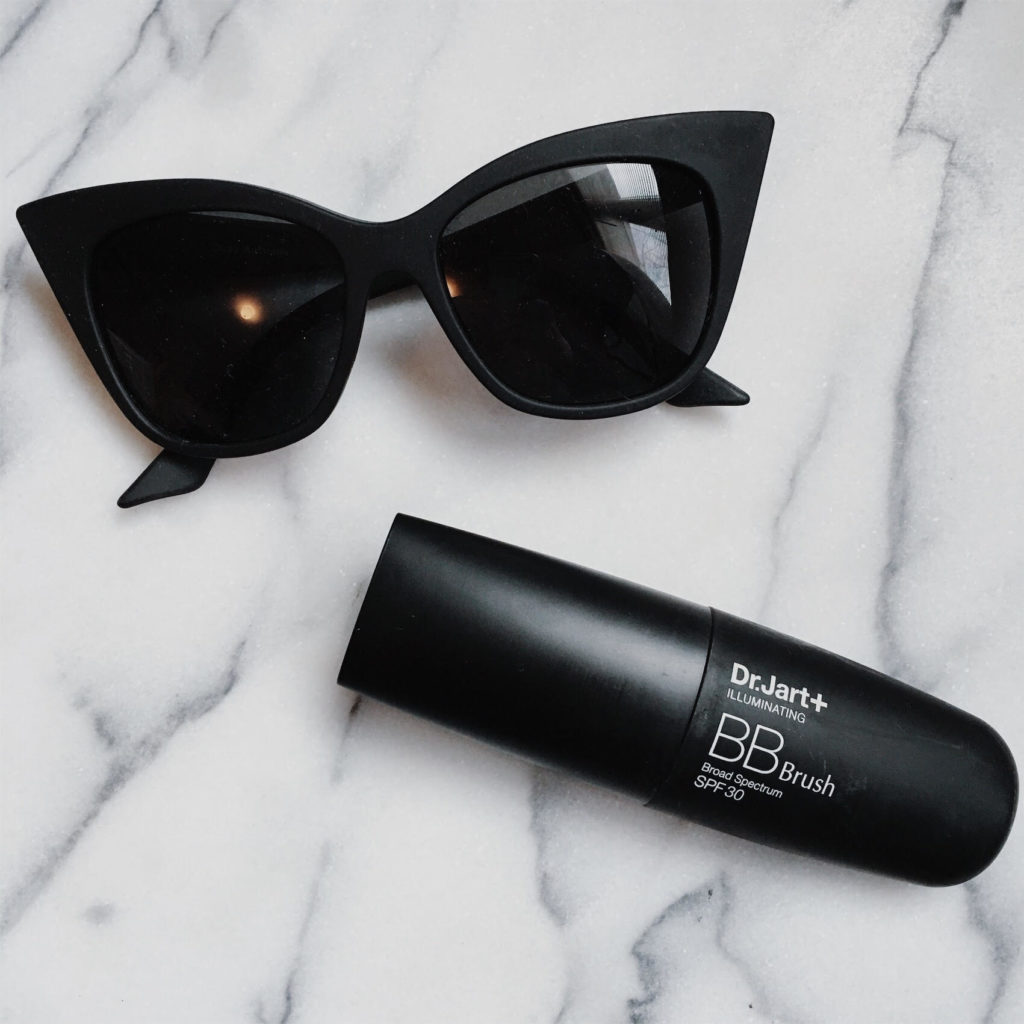 After browsing Sephora for products I haven't tried yet (this always seems to be few and far between), I discovered this miracle glow in a tube.  I was skeptical, but I am a lifelong Dr. Jart+ fan, so I gave it a go.  I am super happy I did because let me tell you, this Dr. Jart+ 'Illuminating BB Brush' is on point!
A makeup trick that I picked up from celebrity makeup artist Kristopher Buckle (more info on his product range coming soon), is that using a cream highlighter and then setting it with powder is the ultimate dream team.  It not only reinforces the glow, but makes it last much longer.
I like to apply this product onto my cheekbones, brow bone, cupid's bow, and above the arch of my brows, and then dab it in with a damp beauty blender.  I then add whatever powder highlighter I am feeling at the moment.  Right now, my current obsession is Lorac's 'Light Source Illuminating Highlighter' in "Daylight".   You'll be shining bright like a diamond.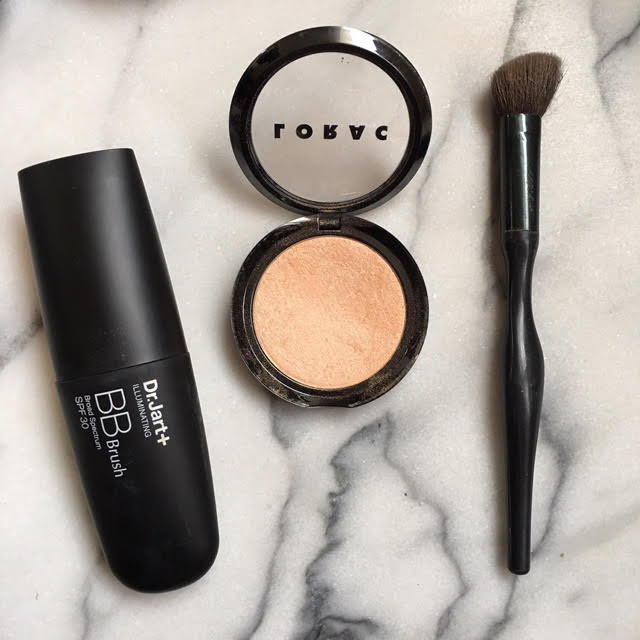 Here's the downside… and it's kind of a big one.  This packaging is too much for me to handle.  It's super messy and inconvenient.  When you squeeze the tube to get the product to release to the brush, it's like a highlighter splatter.  I literally have to squeeze the tube over the back of my hand so the excess product can land there and not on my pants.  I am not picky about packaging at all.  Some beauty bloggers expect every product to look like a glorious ancient artifact and I'm over here like, if it works, I'll take it!  This, however, is pushing it.
I can tell Dr. Jart+ is trying to differentiate this product from YSL's 'Touche Eclat' and By Terry's 'Touche Veloutee'.  If anyone from Dr. Jart+ ever reads this… I love you, but please put this product in a click pen for all of our sakes.  Thanks!
I'm so over the "Instagram highlight" and this product provides a natural yet noticeable glow, so I will continue to deal with the packaging.
---
---
You might also like
---