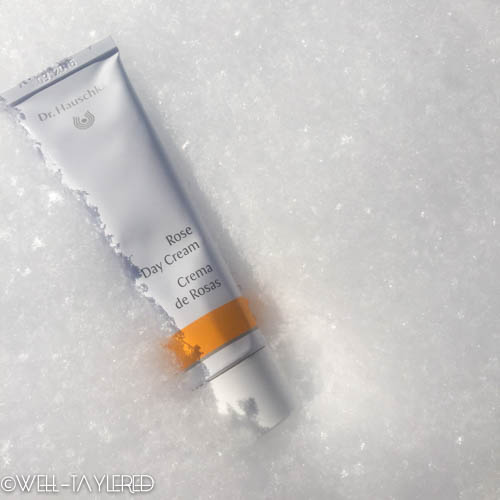 One would assume Jennifer Lopez is drenching herself in Creme de La Mer.  A few weeks ago, Jennifer was on 'Watch What Happens: Live' when she was asked what she does for her skin.  She stated that she's been using a moisturizer from Whole Foods for years.  After a little investigation, I discovered her magic cream is the Dr. Hauschka 'Rose Day Cream'.  I immediately ran to Whole Foods to scoop this product up (it's cheaper on Amazon).
I can honestly say that I love this cream!  It comes in a one ounce tube, which makes it very hygienic and travel-friendly.  This cream is pretty thick.  My favorite way to use it is by taking a small amount on my fingertips (maybe two peas) and mixing in a few drops of oil.  I've been using either Josie Maran's Argan Oil or the Fresh Seaberry Oil.  The oil thins out the moisturizer, making it easier to spread on the face, and adds to the longevity of the product. It also adds extra hydration during this horrible winter weather.
Final Thoughts:
I tried the Dr. Hauschka Translucent Bronzing Tint in the past and wasn't thrilled.  I was skeptical to try this product/brand, but it's truly wonderful and doesn't irritate my sensitive skin.  Definitely add this to your wish list!
---
---
You might also like
---