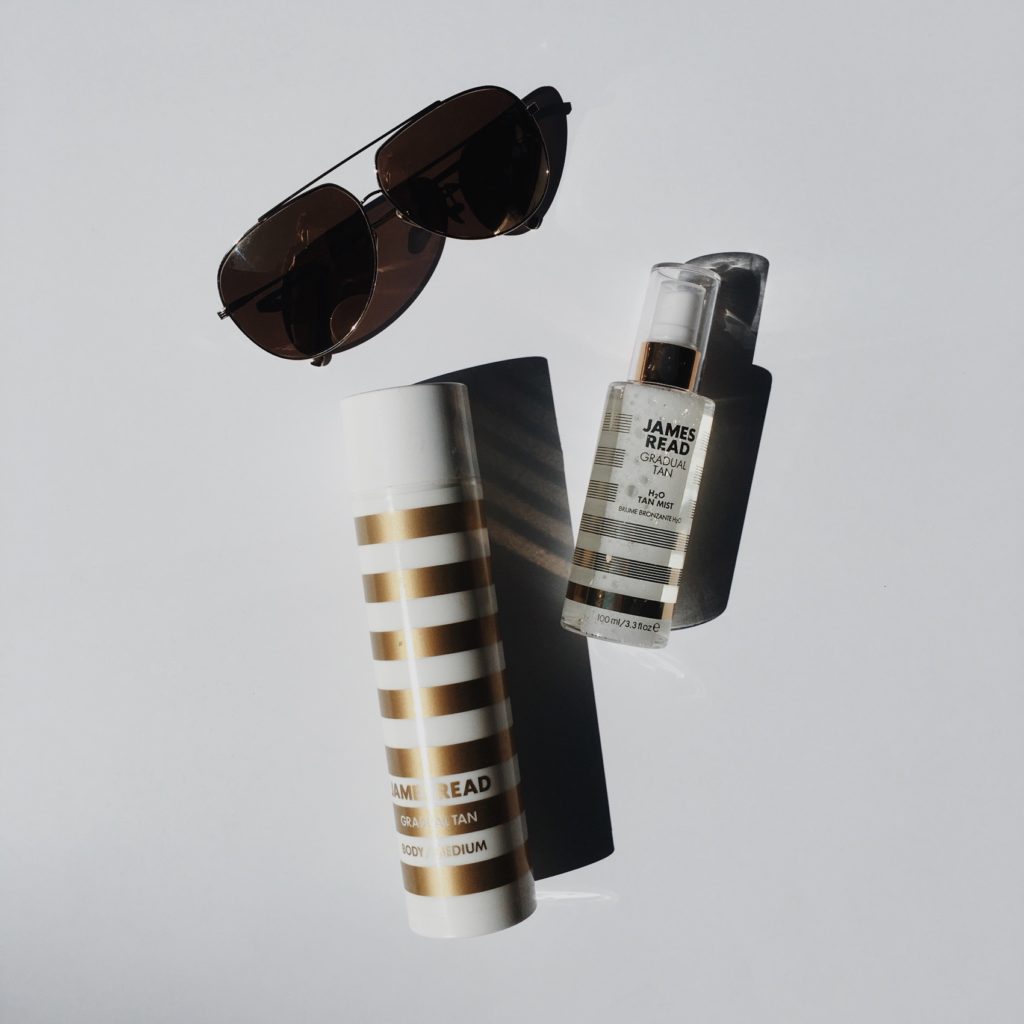 Getting a James Read tan at home has never been easier.  James Read is a tanning artist to the stars, some of his clients include Rosie Huntington-Whitely and Ellie Goulding.  His speciality is an effortless tan without the horrible side effects… orange skin, patchiness, you know, the usual suspects.  As a lifetime self-tanning addict, I refer to this as "glow without the faux".  I want to be bronzed, but I don't want anyone to actually know it's a fake tan.
The 'H2O Tan Mist' is genius!  This liquid tan is specifically designed for the face and is infused with rose water.  It creates a great bronzy color without the nasty breakouts that facial tanners can often cause.  Although I swear by the Dr. Dennis Gross Alpha Beta Glow Pads, it's nice to have this more convenient spray.  You definitely get more applications in this bottle than with a pack of the glow pads.
The 'Gradual Tan' is a perfect start for tanning novices.  You literally can not mess this up!  The gradual tan has been repackaged as the 'Day Tan Body', but it's the same great product.  I much prefer this to the St. Tropez gradual tan as well.  The scent of this tanner is not offensive.  It provides a subtle glow that, in my option, lasts a lot longer than mousse.  I've often found that the creams sink into the skin, while the mousse tends to just sit on top of the skin are wear off quickly.
A little tan just makes me feel more human. You'll love this stuff!
---
---