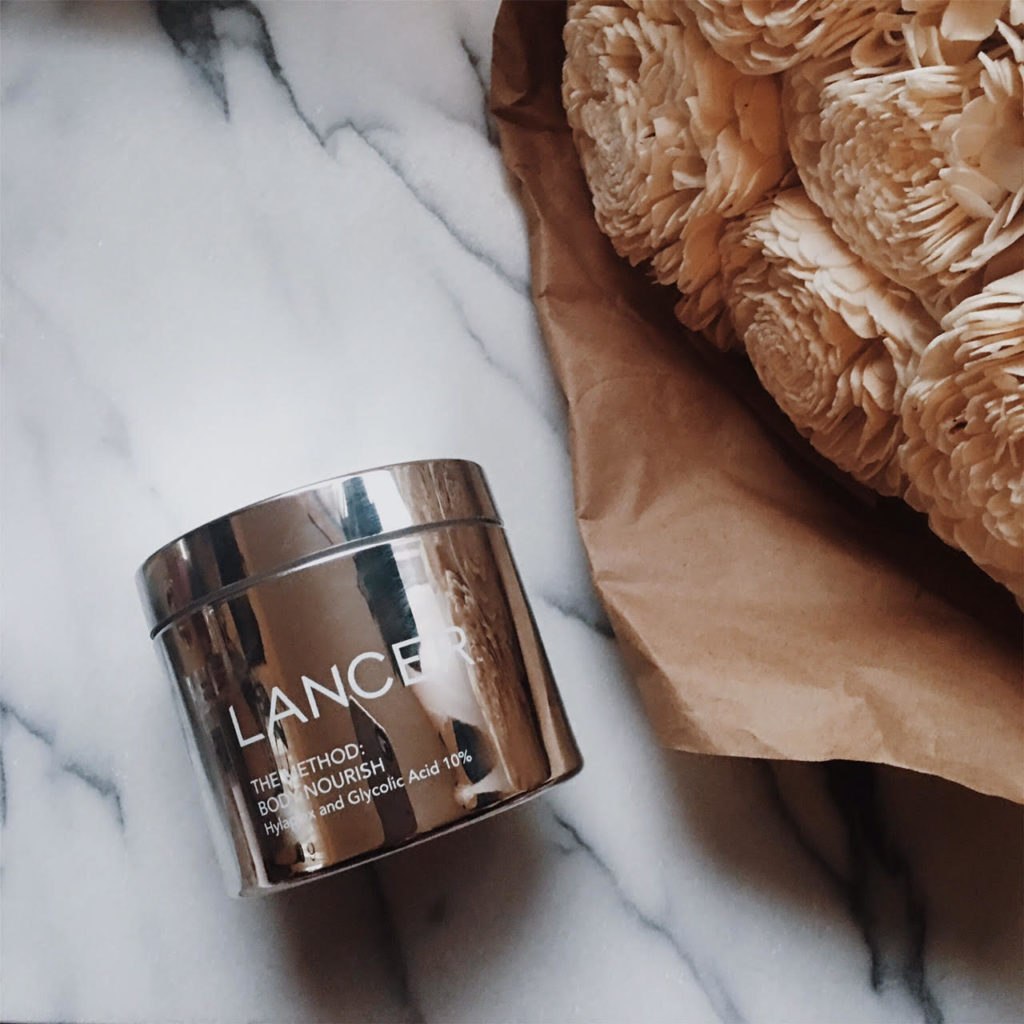 I heard about this bad boy from one of my favorite 'Ladies of London', Caroline Stanbury.  She posted a rave review of the Lancer – The Method: 'Body Nourish' on her Instagram and I was immediately intrigued.
I am generally not a fan of body care products.  I find that body creams are too heavy, not to mention applying this stuff is an extra step, and isn't shaving our legs enough work? 😉  In recent months, I've noticed the pores on my legs darkening.  This body cream contains both hyaluronic and glycolic acid.  These acids not only helps with smoothness, but also skin discoloration.  Due to the high levels of acid in this cream, I always use a sunscreen in conjunction with it.
The 'Body Nourish' sinks in quickly and I personally do not notice the scent lingering for too long.  I will say that if you have a scrape, cut or have just shaven, this cream can tingle/sting a little.  I recommend waiting a few hours post-shave before applying.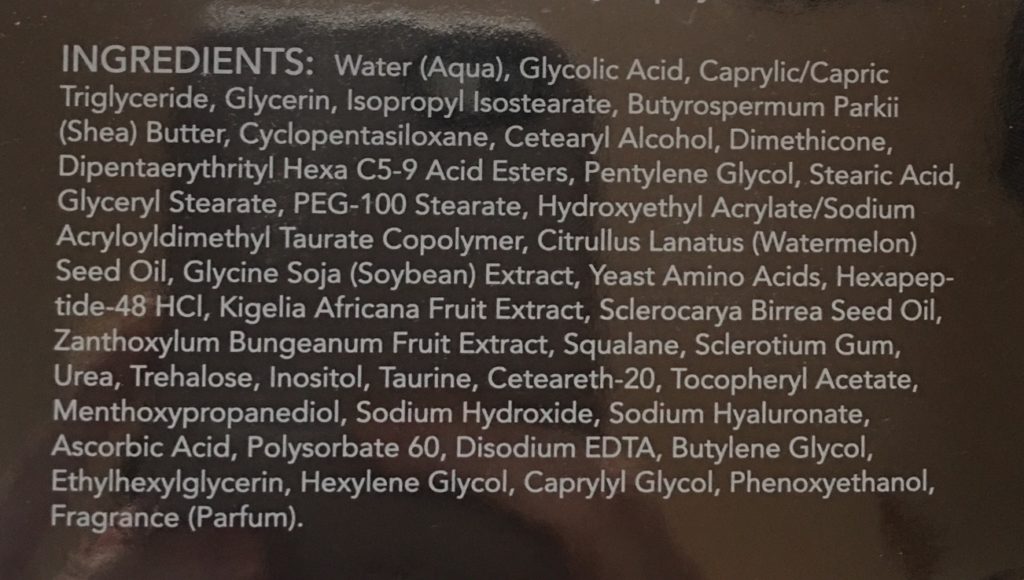 This is not an "all-natural" product.  Just keep that in mind with the ingredients list.  I do wish it did not contain soybean extract, as most soy byproducts are genetically modified.  The 'Body Nourish' also contains dimethicone.  If you have any sensitivities to silicons, you'll want to be aware of that.
I'm hooked on the Lancer – The Method: 'Body Nourish' !  I highly recommend giving it a go.
---
---
You might also like
---