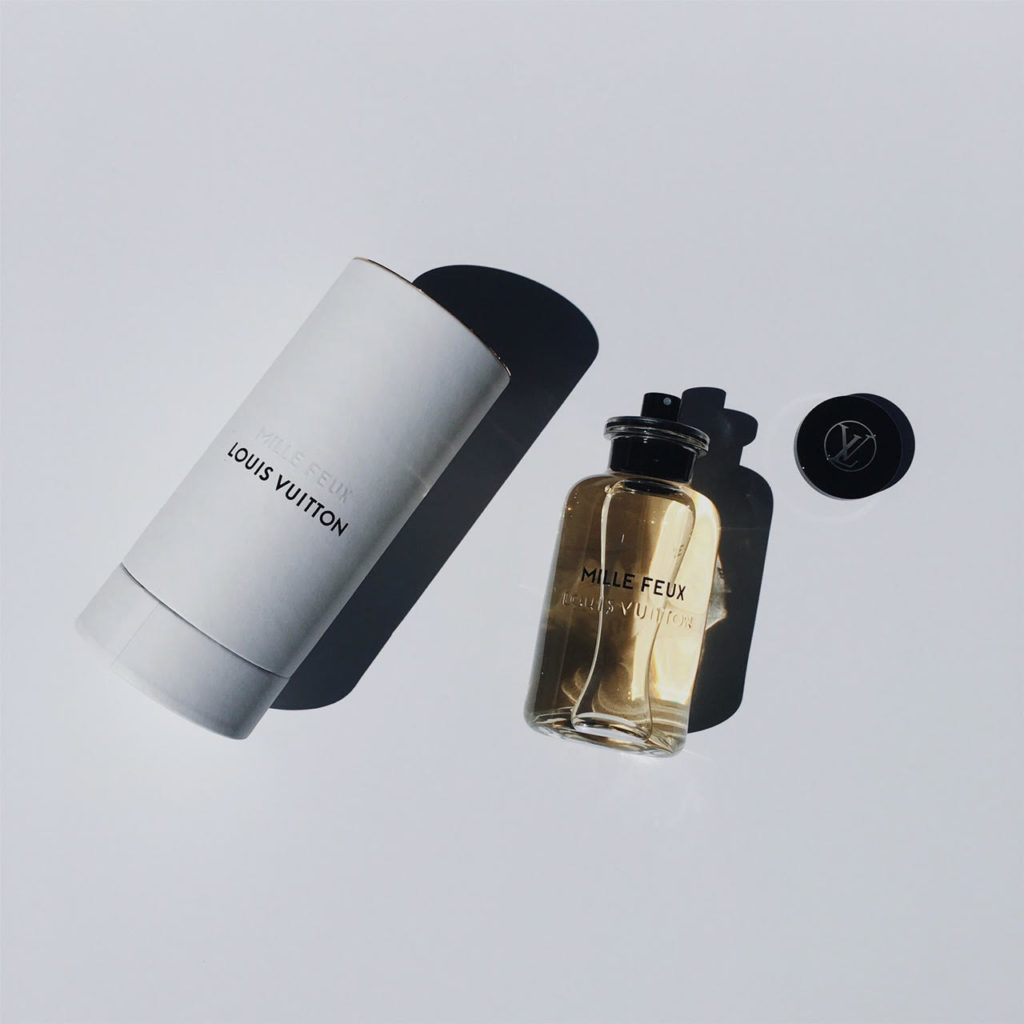 I don't think there's many things that could make me more excited than Louis Vuitton and fragrance in the same sentence.  When I got wind of the Louis Vuitton 'Les Parfums' launch… You better believe I was there as fast as my feet could take me.  'Mille Feux' has quickly become one of my favorite scents.
I was fortunate enough that my local LV carried these perfumes in-store.  Sampling these fragrances in person is best, however, I will try to be your nose on-the-go.  The sales experience is a little far out there.  When you walk into the store, the fragrances are set up on this illuminated table (apothecary style).  The salesperson will ask you which particular fragrances you're interest in.  They then pull out a marble "key" beneath each fragrance that contains just a hint of the scent.  You can pick several fragrances and the salesperson will place all the "keys" on a tray for you to sample as many times as you'd like until you've reached your verdict.
I sampled many and all-in-all, the only two perfumes that I like/recommend are 'Mille Feux' and 'Apogee'.  I chose 'Mille Feux'  because it was different from many things in my collection.  I also loved the story behind the scent!  Below is Louis Vuitton's description of this fragrance…
"An incandescent fusion of raspberry and leather creates an ode to light
A golden ray, a starlit sky, the aurora borealis: light contributes to the magic of travel. To capture its incandescence, Master Perfumer Jacques Cavallier Belletrud sought a color to weave into this theme. On a visit to one of Louis Vuitton's leather ateliers, he saw a craftsman transforming raspberry-colored leather into a luxurious handbag. The skin as bright as ripe fruit gave him an idea: to associate the scent of leather with that of the berry. He shaped the composition with osmanthus, a white flower with an animal and apricot scent, iris and saffron. Mille Feux is like an emotional bombshell. Fireworks."
I love that the perfumer added leather and raspberry to simulate the idea of this gorgeous handbag.  Leather and raspberry are the strongest notes, by the way.  'Mille Feux' is quite sweet, but not the synthetic, sugary kind of sweet.  The leather notes balance out the sweet notes.  Seeing as I am usually partial to boyfriend scents, this was definitely on the girly-er side of things for me.  The staying power is also fantastic.
I normally do not spend this much on a fragrance.  The $240 price tag is a bit steep, but these fragrances allow people to be a part of a brand they otherwise might not be able to.  A little goes a long way with this particular scent.  You can also buy the 'Travel Spray', which includes a travel bottle (an atomizer, essentially) and 3 cartridges of the fragrance. The 'Travel Spray' in 'Apogee' is next on my wish list!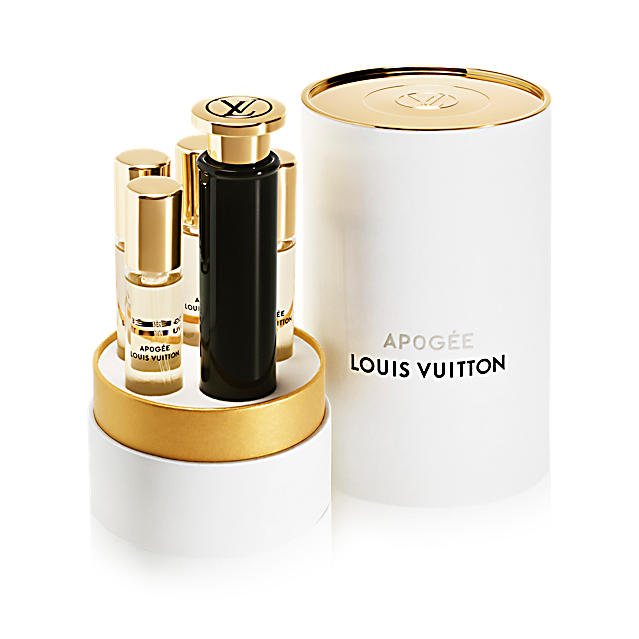 It's a splurge, but there are worse habits to have, right? 😉
---
---
You might also like
---