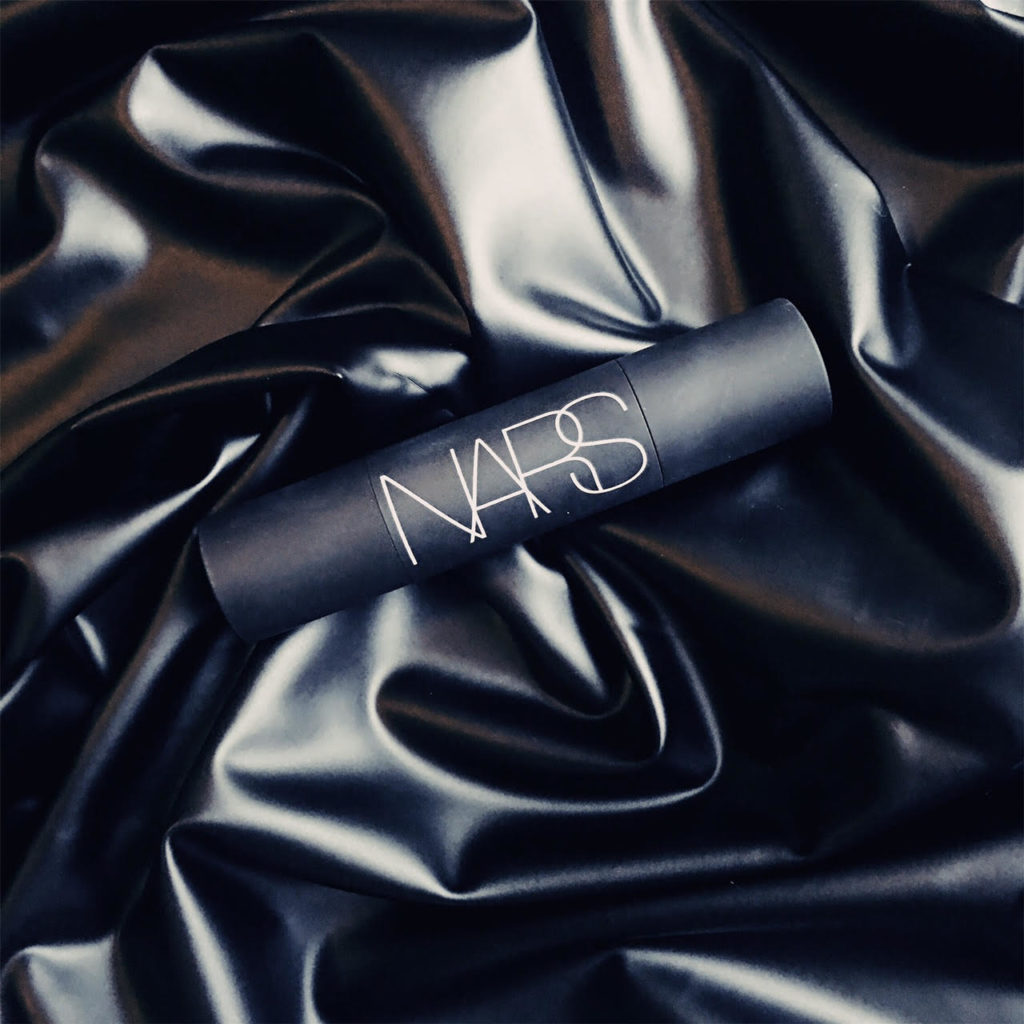 My eyes literally bulged when I saw that NARS was launching a 'Velvet Matte Foundation Stick' on Instagram.  I am a hardcore foundation stick lover (I'm actually not so crazy about the highly popular Make Up For Ever and Tom Ford sticks, by the way.)  I've been through at least 3 Bobbi Brown 'Skin Foundation Sticks' — my all-time favorite!  Okay, so here's what I think so far about NARS' lastest product launch…
Color: I use the shade 'Barcelona', and it's flawless!  The perfect warm shade for light-medium to medium skin tones.  One of the reasons NARS will always be my favorite brand is because of the consistency.  I know that no matter what, my shade is always 'Barcelona'.  I would have taken a picture of the swatch, but it literally blends into my skin tone so perfectly that you can't even see the color.
Formula: Like BUTTAHHHH!  I wish I was joking.  This is the smoothest and silkiest foundation stick I've tried without it being too "silicone-y".
Packaging: Packaging is pretty standard.  The tube has the signature matte black packaging.  It will get dirty, but for my OCD peeps out there, simply take a baby wipe with some rubbing alcohol and wipe down your NARS products.  Any smudges, fingerprints, or foundation marks will instantly disappear and make the matte black look like it came straight from the box. I do think the sponge they put on the other end of the stick is totally useless.
Application:  I have tried several techniques, but my personal favorite is simply to swipe the stick on the skin and blend in with my fingers.  I use foundation sticks more as "spot treatments".  Lately, I've been applying Tarte's 'BB Tinted Treatment Primer' in 'Medium Tan' all over my skin.  Then, I will go in with the NARS 'Velvet Matte Foundation Stick' in areas where I need more coverage, blend in with my fingers, and then set it with Bareminerals 'Original Foundation'.  I've also tried a foundation brush and Beautyblender.  Both worked well, but I prefer quick application and using my fingers to blend this product made it look seamless.
Price: $45
Overall: This foundation stick is right up there with my Bobbi Brown in terms of favorites.  This is creamier than the Bobbi Brown, which suits my taste in foundation perfectly.  I initially thought they were going to rip you off of product because of the sponge they added to the stick, but this does include the same about of ounces/grams as the Bobbi Brown foundation stick for $1 cheaper… Don't get too crazy with that extra dollar.
I am not someone who would use a foundation stick to mask my face.  I use it to target certain areas; mainly, the center of my forehead and cheeks.  If I wanted serious, all over coverage, I'd prefer to use a liquid foundation.  I'm sure, however, that if you did want to use this all over, it would work wonderfully.  In that case, I probably would use a brush or sponge to apply, instead of your fingers.  NARS also caters to all skin tones, which is outstanding!

---
---
You might also like
---