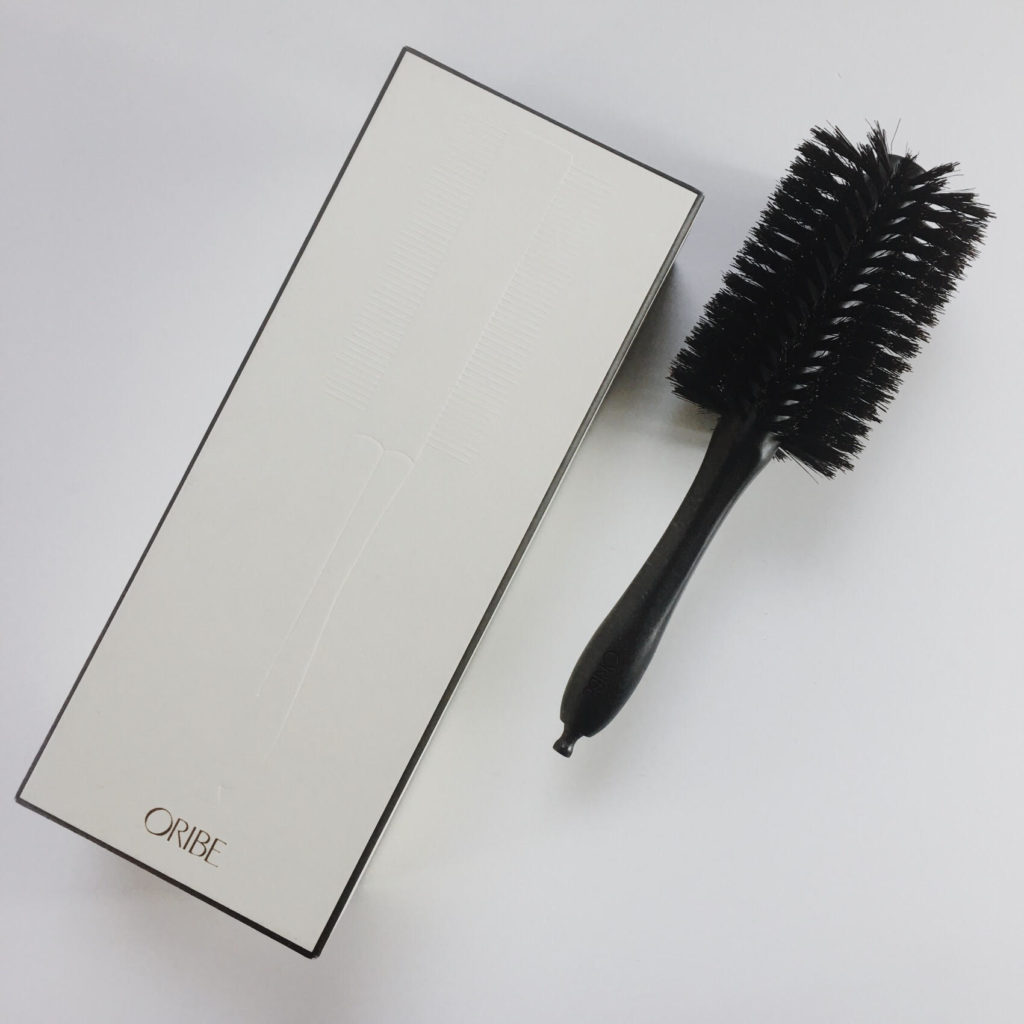 Last week I was trolling through the internet, as you do, and stumbled across Oribe's round brushes.  Who knew these even existed?  I quickly scooped up the Large Boar Bristle Round Brush from Net-a-Porter.  With their super-fast shipping, I was fumbling with my shameful blow out skills straight away.
Let's rewind for a moment, to me trepidatiously adding this to my cart and wanting to run away quickly.  The price tag on this baby is $185.  Yes, 1-8-5.  Net-a-Porter unfortunately does not accept Monopoly Money.  I sincerely wish they did.
So, on to the pressing issue… Is it really worth that hefty price?  Yes, it is.  It's basically a Mason Pearson rolled into a round brush.  It features all the same advantages that the MP paddle brushes do; it adds shine, distributes your natural oils, won't cause excessive heat damage like metal brushes, and best of all, it doesn't rip or snag your hair.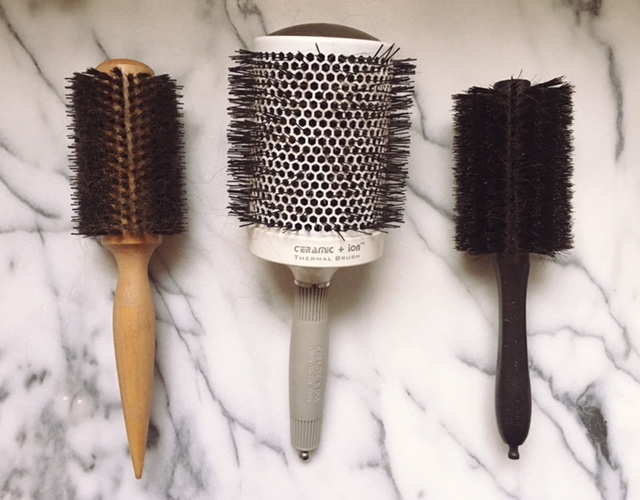 When compared to the other brushes I own, the WEN Signature Boar Bristle Medium Round Brush is a great affordable option to the Oribe.  My main issue with this brush is that it pulls out way, way too much hair.  You end up shedding like a sheep dog after one blow out.  I do love my Olivia Garden brush (also featured above).  A few years ago, however, I learned that the blow dryer heats the metal on these types of brushes to such a high temperature that it literally sizzles off your hair.  The upside of 'the sizzle' is that it makes your hair incredibly sleek, so many people (including myself) get suckered into using it because the final product is so beautiful.  It essentially like using Pantene — it may feel great right after washing, but what is it doing to your hair in the long run?
I ultimately prefer Oribe's brush best.  It provides minimal heat damage and also less hair lossage.  This is an investment, just like the Mason Pearson, and that is the only way to justify the price.  I've had my MP brush for years and it's still in pristine shape, so I'm expecting this brush to hold up to the same standards.  If you're someone who does a lot of heat styling or has bleached hair, I feel that this is essential.  If you only style your hair occasionally and your hair doesn't go through much processing, then sticking with a brush like the Olivia Garden won't do much harm.
You can also purchase the Oribe Boar Bristle Round Brush in the Medium size for those of you with shorter and/or thinner hair.
---
---
You might also like
---