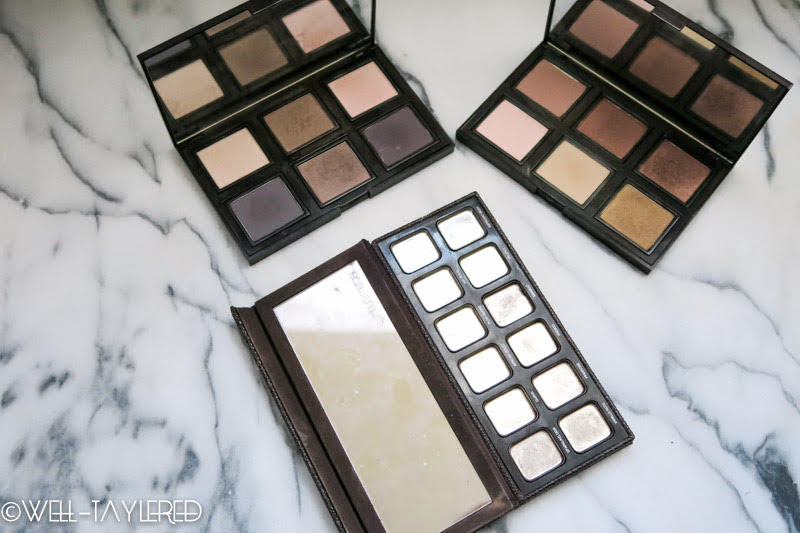 I did it!  Yes, I finished the entire Laura Mercier Artist Palette.  I believe this palette was originally launched in 2013.  It has, however, been relaunched at Sephora and subsequent versions of it were also released.  I highly recommend picking this palette up.  It can give you great insight as to which shades are worth the splurge and which are a huge bore.
I am super picky about my eyeshadow.  I really only indulge in three brands: NARS, Laura Mercier, and Burberry.  Laura makes the creamiest shades that are so easy to blend – it's basically eyeshadow for dummies.  I love that they can create a look that's impactful, but you never feel as though you're trying too hard.  Here are some of the full-sized shades that I chose to invest in…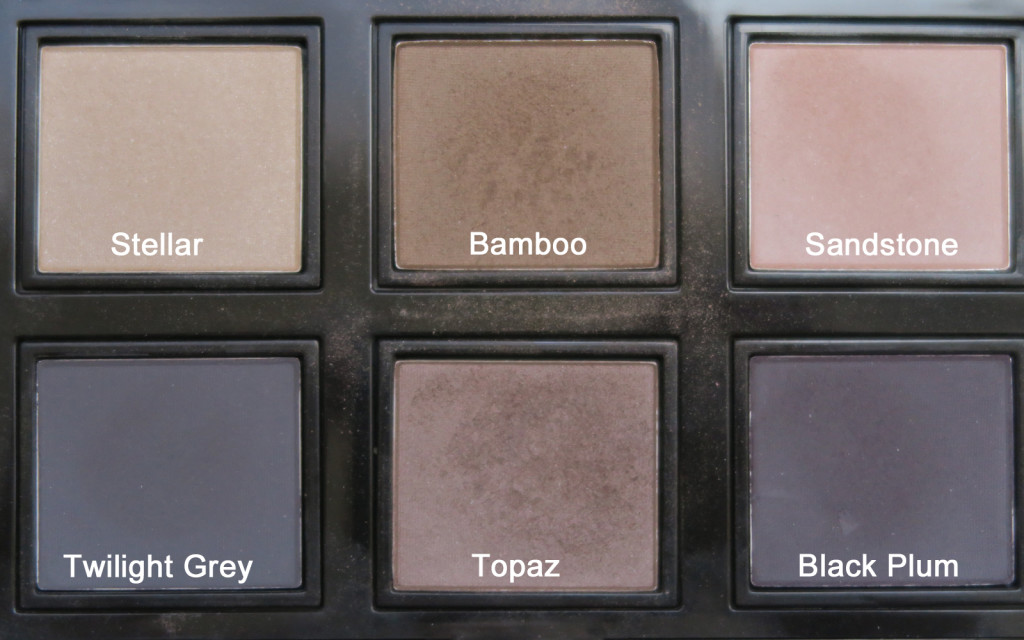 Stellar – (Sateen)  A pale, champagne that creates the perfect sheen.  I use this as an all-over wash of color.
Bamboo – (Luster) You guessed it!  A satiny, taupe shade. The "blah" color we all love.
Sandstone – (Sateen) Shimmering, pale pink.
Twilight Grey – (Matte) One of those shades that when you see it in the pan, you think "is this blue, grey or purple?"  Perfect as a crease or liner color.
Topaz – (Luster) Laura Mercier's version of Burberry's 'Pale Barely'.  (The original 'Pale Barely', not the new version they've jacked up!)
Black Plum – (Matte) A dark, matte plum.  This is a softer and more feminine alternative to 'Violet Ink' (featured in the Artist Palette).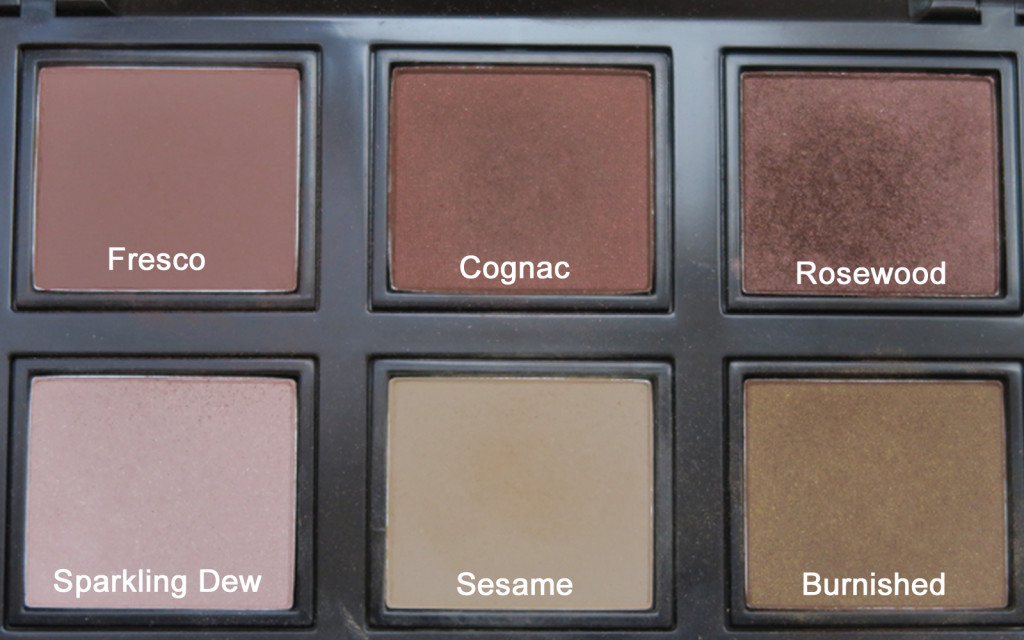 Fresco –  (Matte) A beige-y brown.  One of my favorite crease colors of all time!
Cognac – (Sateen)  A warm, terracotta brown. To me, this is the powder version of the Crème Eye Colour in 'Burnished Copper'.
Rosewood – (Sateen) A stunning bronze.
Sparkling Dew – Another shimmering, pale pink (this is lighter than 'Sandstone'.)
Sesame – (Matte) This is a slightly more beige version of a buttercream.
Burnished – (Sateen) Golden beige brown.
Do you have any must-have Mercier shades?
---
---
You might also like
---