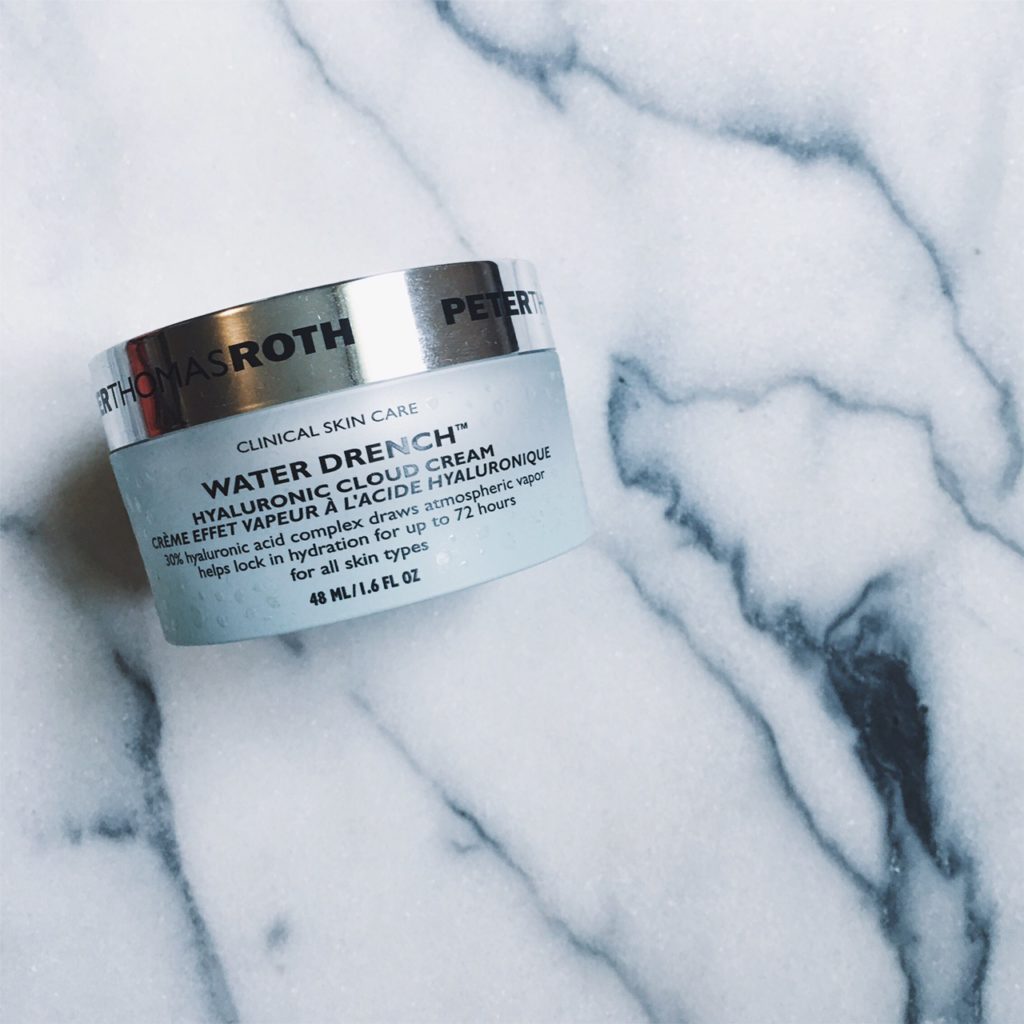 Finding the Peter Thomas Roth 'Water Drench Hyaluronic Cloud Cream' was like trying to find The Hope Diamond.  I went to 3 stores, which were completely sold out.  The salesperson at Ulta suggested I call before I come back because it usually sells out as soon as they restock it.  Not to mention, a Sephora employee said that this product completely changed her skin, so obviously the elusiveness of the  'Water Drench Hyaluronic Cloud Cream' got the best of me.
This cream contains 1.6 fl. oz. for $52.  A little goes a long way because it's oil free and a gel cream!  It's also fragrance and alcohol free.  In my opinion, the product suits oily, acne-prone skin types best.   Normal to combination skin types might benefit from this cream during the warmer months.  The moisturizer works seamlessly underneath makeup!
Note from the brand:

"Drench your skin with a liquid cloud of pure, endless hydration drawn right from the atmosphere. This concentrated 30% hyaluronic acid cream transforms atmospheric vapor into fresh, pure water from the clouds, providing your skin with a continuous burst of intense hydration that lasts up to 72 hours. Three molecular sizes of hyaluronic acid, a potent hydrator that constantly attracts and retains up to 1,000 times its weight in water from moisture in the atmosphere, helps replenish skin to make it appear more supple, full and smooth. Ceramides help lock in moisture while ProHyal+ helps improve hydration for healthier-looking skin. Antioxidant-rich elderberry helps defy the look of aging. The appearance of fine lines and wrinkles is visibly reduced, leaving a silky, hydrated and more youthful-looking complexion."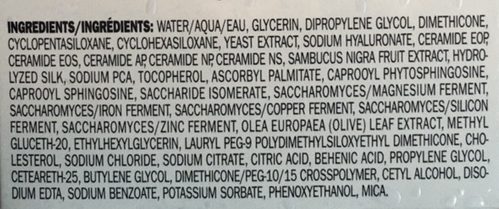 I have been using this product twice a day for the past 4 weeks.  Personally, I don't think this cream could restore dry skin types.  My skin turns a little combination in the summer months and this cream pretty much maintains that.  I wouldn't say it's transformative either.  This cream is suitable for all skin types, primarily sensitive ones, and works beautifully underneath makeup… Those are definitely its strongest points.  I don't feel that this adds any hydration to the skin, rather it simply maintains hydration.  Previously, I was using the La Mer 'The Perfecting Treatment' and I think this PTR works just as well as that for a third of the price!  This may not necessarily be life changing, but I do think it's worth a try!
---
---
You might also like
---