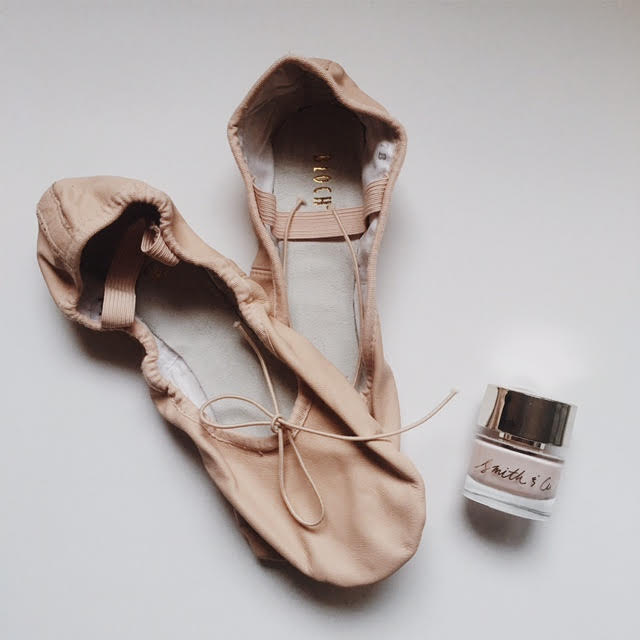 Smith & Cult 'Pillow Pie' is my first and only nail polish from luxe nail polish brand, Smith & Cult.  'Pillow Pie' is a creamy, ballet pink that is both elegant and chic. These nail polishes are "8-Free", meaning they're formulated without the top nasty chemicals often found in nail polishes; ibutyl Phthalate, Toluene, Formaldehyde, Formaldehyde Resin, Camphor, Xylene, Ethyl Tosylamide and Triphenyl Phosphate.  Smith & Cult polishes retail for $18, so they are priced a bit more affordably than say Chanel… and trust me, they work a million times better than Chanel, too!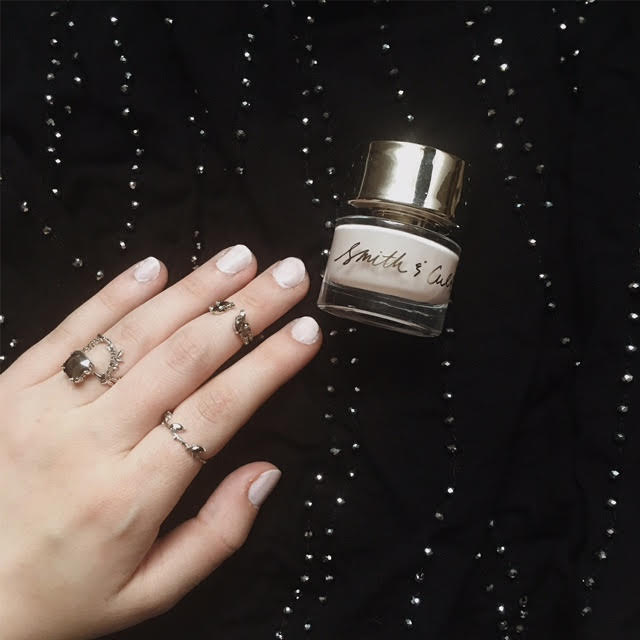 I love the subtly of 'Pillow Pie'.  The pale pigment really elongates your hands/fingers.  My only issue is that it required 3 coats of polish to achieve this opaqueness.  The longevity of the polish is amazing.  I have such a hard time getting nail polish to actually stay on my nails.  A manicurist told me that I must have oily nail beds.  Some days, I'll look at my hand and realize that the polish has just popped off an entire nail.  If I can get polish to stick, it's a miracle worker, and this does stay in place!  All-in-all, Smith & Cult is quickly catching up with my favorite nail polish brand, FACE Stockholm.  I  love the uniqueness of Smith & Cult, and their nail polish bottles are definitely Instagram worthy!
What shades are you loving for Spring?

---
---