So I woke up at 7:30 am on a Saturday to go look at a whole bunch of ugly.
 I had been counting down the days for Neiman Marcus for Target.  I experienced the madness of Missoni for Target.  I went to about 7 stores all over the Chicagoland area on a hunt for what remains I could find after the soccer mom's got their hands on everything.  A security guard was actually protecting the Neiman Marcus items yesterday because apparently there was a brawl in the dressing room for Missoni.
I personally consider shopping a full-contact sport.  When designer goods go on sale, bitches be crazy… I've almost had to knock out a few myself.
In case you haven't ventured out or you can get your hands on some of the stuff online, I thought I would give you the lowdown.  First, I don't blame Neiman Marcus or Target for this hideous display of material goods.  I blame the designers.  I blame them hardcore.  Apparently, they didn't get the memo that Missoni stepped it up for Target.  Just because you have to use cheaper materials, doesn't mean I need to look like I got lost in a thrift store in an array of bipolar time periods.
 Since I am feeling quite generous today, I'm going to start out with what I actually like.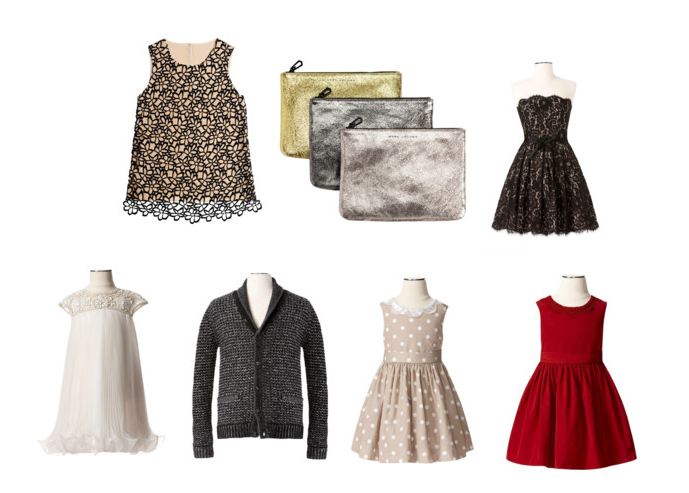 The majority of my picks are children's clothing.  Unfortunately, I don't have any children, nor do I know any children to buy it for.  One thing I noticed about this collection is that it photographs poorly.
1.) Lela Rose Top – This looks much nicer in person.  In the photo it looks quite flat and a weird nude shade, but in person I think it would look great under a structured blazer.
2.) Marc Jacobs Pouch – I got the 'gunmetal' shade.  This is the only item I don't regret purchasing!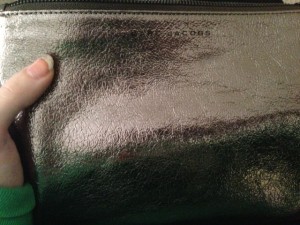 (Notice how it is nearly impossible to see the Marc Jacobs logo… he's probably embarrassed to see his name with this collection.  Can we blame him?)
3.) Robert Rodriguez Dress- I liked this a lot in the store.  I have no where to wear it to so I didn't purchase it, but if you have a nice holiday party to go to… grab it!
4.) Marchesa Girl's Dress – I actually purchased this on my first trip to Target (yes, I went twice.)  I LOVED IT!  Unfortunately, I'm 5'7 and it was too short, even though it fit size-wise.  If you are shorter… definitely give it a try.
5.) Rag and Boy Men's & Boy's Sweater – I bought the boy's sweater too.  I like kid's clothing, what can I say?  I think I am going to end up returning it, but it's a must for boys!
6.) Jason Wu Girl's Dress – The Printed Dress and the Solid Dress are adorable!  I can't believe the price point on some of these girl's dresses.  The Marchesa was $100 and the Jason Wu's are $60, but they are too cute.
Now, it's time to be honestly cruel.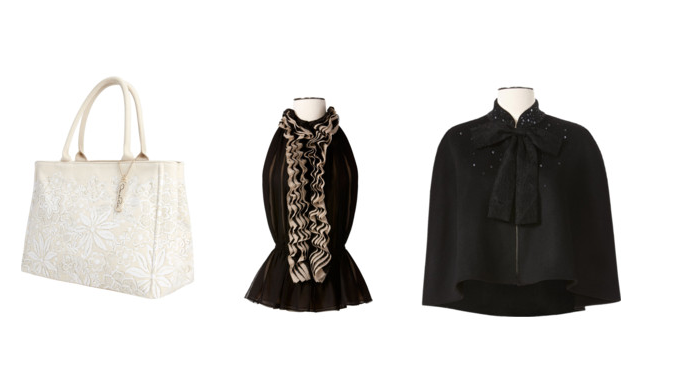 1.) Oscar de la Renta Tote – This was the item I was most excited for and ended up being the biggest sham.  It looks NOTHING like this in person.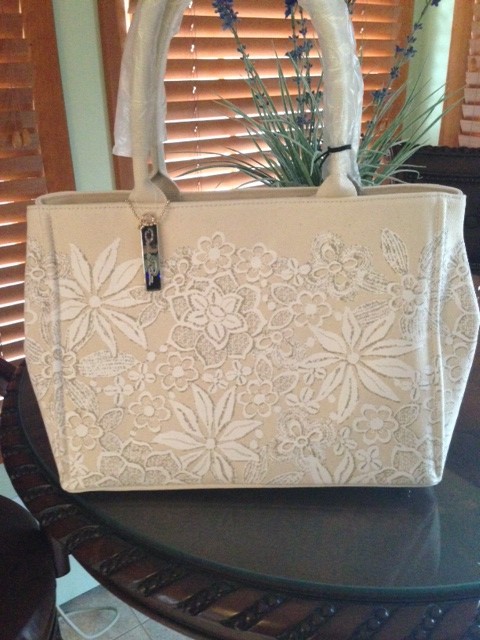 First, it's cream, not white.  It looks as if the floral design would be lace or embroidered… something 3-dimentional.  It's not.  It's actually cheap canvas.
 2.) Robert Rodriguez Top – I looked like a clown.  No joke, the ruffles? Horrible.  It cinches in at a weird place below your waist, so it created a second set of hips… no one wants nor needs that!
3.) Prabal Gurung Cape – Worst of all, the cape.  My mom told me I looked like a magician in the Wild West.  I think she's correct.  Cheap sequins and a badly shaped bow were a disaster.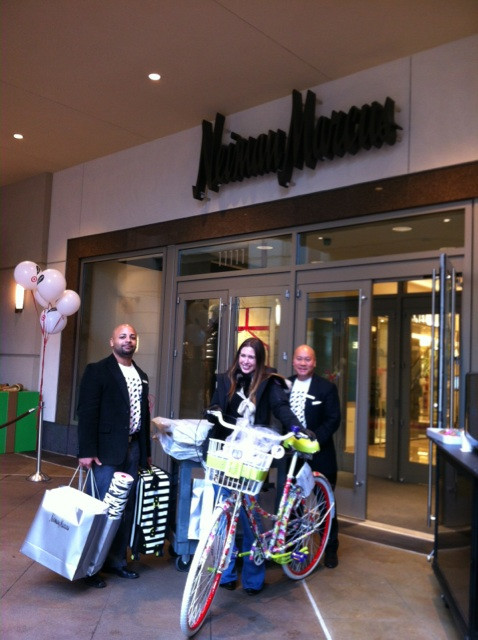 (Photo courtesy of Neiman Marcus' Twitter)
Please don't end up like this for the sake of label-whoring.
All-in-all, the only thing I'm probably going to keep is the Marc Jacobs pouch.  I also got the Proenza Schouler sweatshirt… but I'm not over the moon about it.
Some of the home furnishing items weren't horrible, but I have no use for them.
What did you get?
Any hits or misses for you?