There are an overabundance of celebrity makeup artists on YouTube, but to be totally honest, I never really fed into most of their advice.  When you put the most expensive products on the most beautiful people, it's not exactly the same challenge as those of us who have to pull ourselves together each morning.
When I discovered Mary Greenwell, however, it was a eureka moment!  Her laid back style is approachable and easy to follow.  Her makeup technique isn't Kardashian, but it also won't make you feel like a plain Jane.  She knows how to create that delicate balance of subtle makeup with an impact.
Here are some of my favorite tips:
1.) Use a foundation brush to apply your powder.
This will not only create a lighter coverage, but it will also allow you to target specific areas on the face — this ultimately results in a flawless complexion, without that powdery look.  I also use the Chanel foundation brush featured below.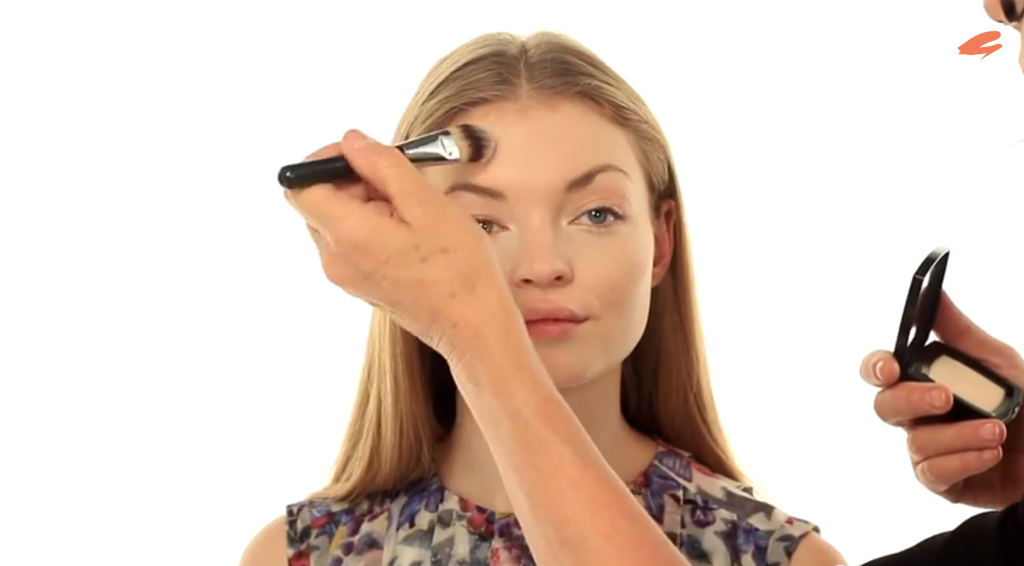 2.) Place your blush higher than you'd think.
The structure of your face will ultimately depend on where to place the blush, but the point of makeup is to lift the face, so aim high with that blush and contour, ladies!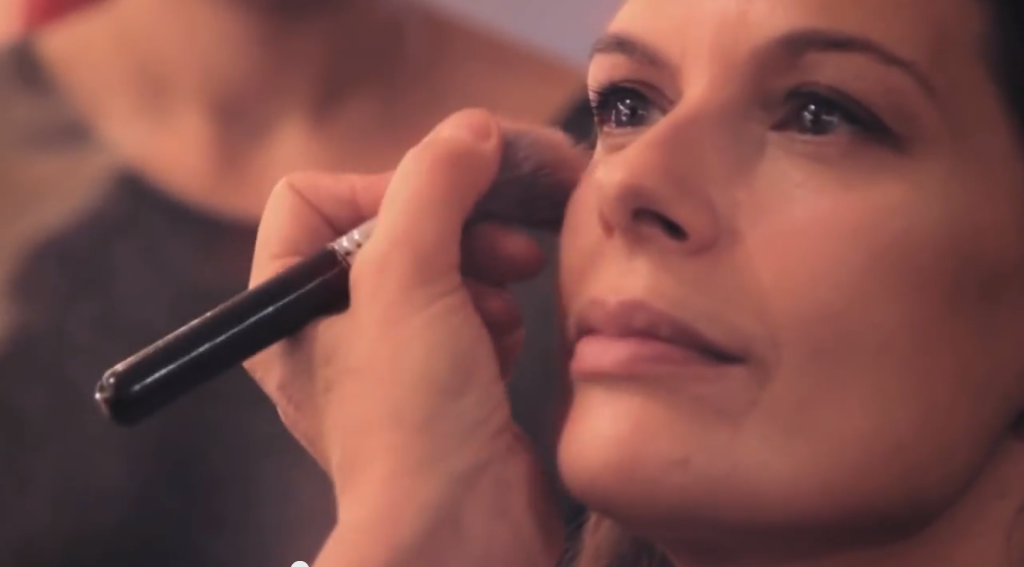 3.) Foundation brushes are a waste of time. 
After years of hearing one self-taught makeup "guru" after another on YouTube telling the world to not use their hands because it causes acne and isn't hygienic, I finally felt validated when Mary slapped that foundation right on the models face.  That isn't to say that brushes don't have a purpose or that they don't create a fantastic finish, but keep in mind that your hands are the cheapest tool you have, don't be afraid to use them!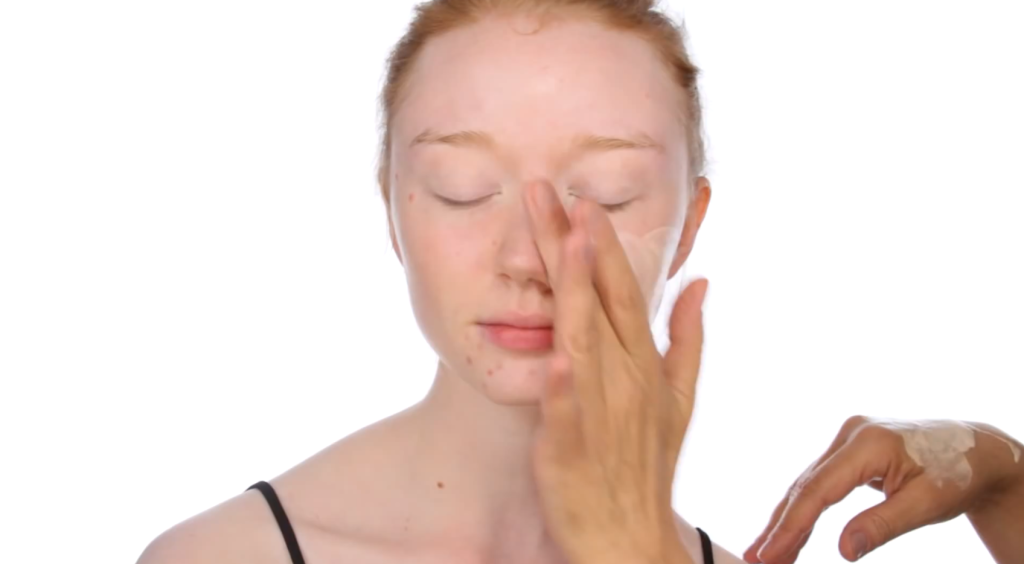 4.) Lip then line.
Mary has redefined the perfect red lip.  Place your favorite red lipstick on the lips (straight from the bullet), and then go back in with a lipliner to "frame the lips".  She also uses a liner that matches the lipstick exactly.  I actually love a vampy, bordeaux lip, but because I don't have the post petite lips, my lipstick is normally everywhere within a matter of minutes.  I tried the "Mary Method" of placing the lipstick on first and then perfecting with the liner. I t was like magic.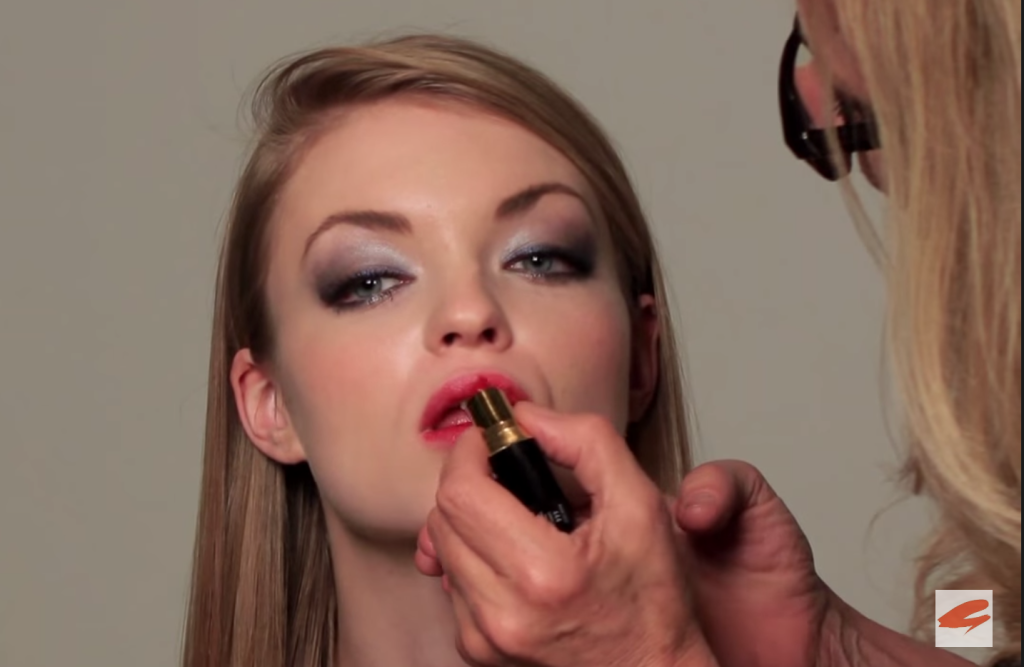 5.) Look perfected, but real.
In a world addicted to extreme contouring and regrammed Anastasia pictures of women that are filtered and airbrushed beyond belief, it's important to remember that you're human.  You have flaws… and pores.  Makeup is a fantastic tool to hide some of the imperfections, but it doesn't need to hide who you are.  Caked on makeup and agonizing over making every millimeter of your face seamless will only drive you mad.  Learning that delicate balance of perfected skin, but also allowing yourself to shine through that is key.  Trying too hard is never flattering.  As I always say, embrace the mess…
Bonus Tip: Fake it 'till you make it! 
Having never done makeup on anyone before, a little over 2 weeks experience working in a shop, and one makeup lesson, Mary found herself doing Brooke Shields' makeup for the cover of Glamour.  Opportunities are often thrown our way and self-doubt tends to kick in.  Don't listen to that voice.  Sometimes, that one opportunity is all you need.
To see Mary in live action, you can watch her videos on Get The Gloss, HIgh50 and with Sali Hughes.
---
---
You might also like
---