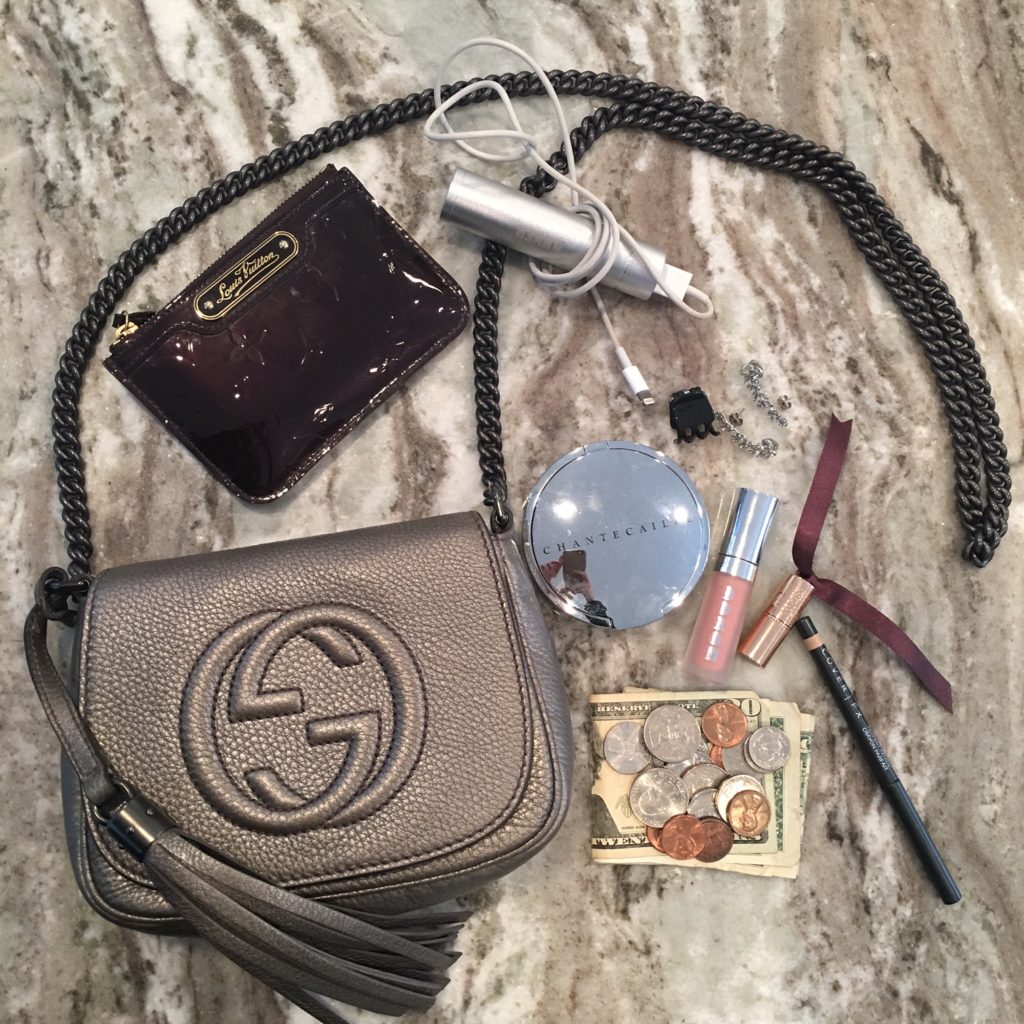 What's in my bag, you ask?  I don't think I'll ever get sick of snooping in people's handbags.  This bag was my very first cross body.  I bought this literally years ago… when everyone thought Gucci was kind of drab and ghetto.  Yeah, then.   Now, suddenly it's cool again (rolls eyes).  Gucci unfortunately doesn't make this bag anymore, but the 'Soho Disco' is the perfect alternative.
When I am traveling, I only bring carry-on luggage, and I usually bring a boring backpack as my "personal item".  I love these mini bags because I can shove them in my backpack.  When I arrive, I whip it out, throw my essentials in, and use it as my day-to-day handbag during my trip.  This handbag is quite deceiving — you can really pack it full!
I use my Louis Vuitton 'Key Pouch' for my ID and cards.  There's also a little back pocket in the bag where I store my cash and change in.  They still make this Pouch, but they've removed the "Louis Vuitton" logo at the top, so now it looks more like an envelope to me.  Annoying!  I also love the Anker chargers.  This was one of the more affordable portable charging units on Amazon.  For the price, I think it works quite well.  And, I always have a trusty hair clip.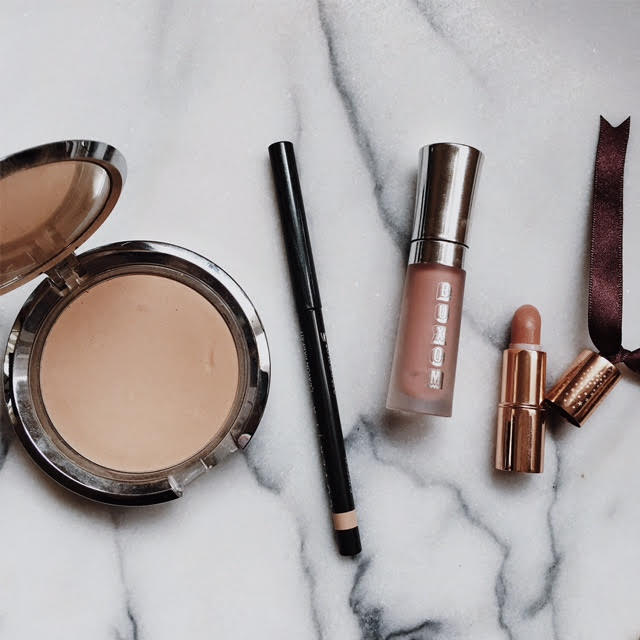 Here are my handbag beauty essentials:
Chantecaille Powder – I tried using this powder as a powder foundation and didn't love it.  It was a little too heavy for me, but it's the perfect touch-up powder.  I can't be without it, especially in the summer months.  The little sponge and mirror inside is perfect for on-the-go makeup.
Buxom Mini Gloss 'White Russian'- Mini everything is the best for travel!
Charlotte Tilbury Mini Lipstick 'Penelope Pink' – Again, love me a mini.
CoverFX 'Perfect Pencil' – O-M-G. This product is amazing at hiding a blemish after you've done all your makeup.  I hate when concealer pens are too thick and it messes with your complexion.  This is so tiny, it's perfect for pinpoint concealing!
Do you have any mini-bag essentials?
---
---